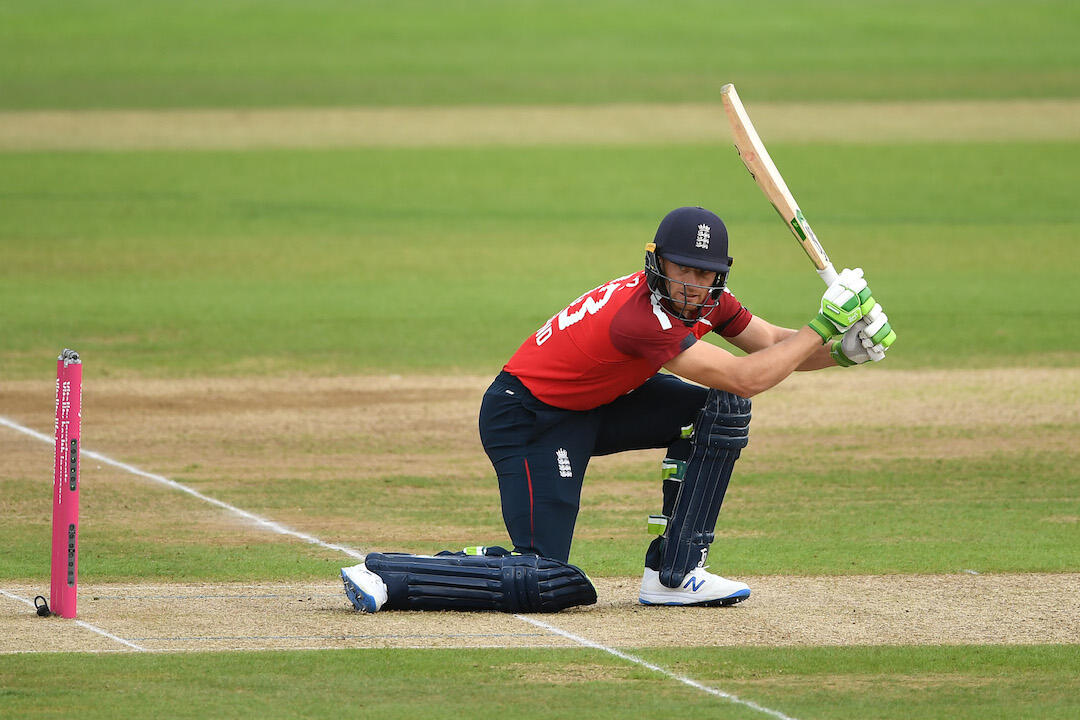 Kolkata Knight Riders v Rajasthan Royals
Monday May 2nd, 15:00 BST
Live on Sky Sports Cricket
Kolkata clinging on
To borrow a phrase from the footballing sphere, KKR are going through a transitional season. Changes were made from the squad that made it to the final of IPL 14 but were they really necessary?
New skipper Shreyas Iyer has played his part with the bat and there has been sporadic support from Nitish Rana but Venkatesh Iyer has made little impact this year, while the overseas contributions have been disappointing.
Three wins from nine suggest that the Knight Riders will not be making it beyond the regular season and Monday's game against Rajasthan is looking like a must win.
Royals rocked by Mumbai
Rajasthan Royals became the first team to lose to Mumbai Indians this season and their top four hopes are in the balance as a result. This is despite being able to field the leading run scorer and the leading wicket taker in their starting lineup.
The obvious conclusion to draw is that the Royals are relying too heavily on just two players. If Jos Buttler doesn't fire with the bat and Yuzvendra Chahal doesn't spin a web with the ball, is there enough quality to compensate?
Rajasthan remain in fifth place in the overall table but they've played more games than the sides above them and Tuesday is vital for the Royals too.
Mixed returns at the Wankhede
The Wankhede Stadium in Mumbai hosts two teams with mixed records on this surface. Rajasthan have won twice and lost once while KKR have a 50% return of one win and one defeat.
Eleven previous IPL 15 games have been played here at the time of writing and the average first innings score comes in at a fraction under 170. Six of those games have been won by the chasing side with the remaining five going to the team taking first knock.
The toss may not be vital but teams still like to insert. The formula will be – win toss, bat second and look to restrict the opposition to less than the 170 average.
Four points separate these two teams and that's enough to give Rajasthan the edge in the match result market. The Royals start as favourites at 1.834/5 while Kolkata are some way behind at 2.1211/10.
There have been fewer shocks in this year's tournament than in certain previous editions. The points tend to go with the form team and I suspect that pattern will continue. In the shortest format, one big innings of 80+ can swing the game but it's hard to see who can provide that for KKR.
My concern for Rajasthan is that over reliance on Jos Buttler but I'm backing the Royals' batting unit to step up and take the points.
While the Royals will need better support as the competition progresses, Jos Buttler remains the key wicket for KKR. I was reluctant to pick two favourites in this preview but an odds boost on the sportsbook takes Buttler to 2/1 to be Rajasthan's top batter.
While he remains the favourite, that's a more tempting price for a man who is homing in on Virat Kohli's record aggregate from 2016. Other options include Sanju Samson at 7/2, Devdutt Padikkal at 7/2, Shimron Hetmyer at 7/1 and Ryan Parag at 12/1.
KKR's Shreyas Iyer gave me a nice return earlier in the tournament and you could consider him as Kolkata's top batter at 13/5. My preference, bearing in mind that I've already gone for two favourites, is for Aaron Finch at the slightly longer odds of 10/3.
If anyone can take the game away from Rajasthan it will be Finch, who has returned a number of 'daddy' hundreds in this format. An alternative to the top batter option would involve switching to the #OddOnThat section of the sportsbook where Aaron Finch and Jos Buttler to each hit at least three 4s looks solid at 2/1.