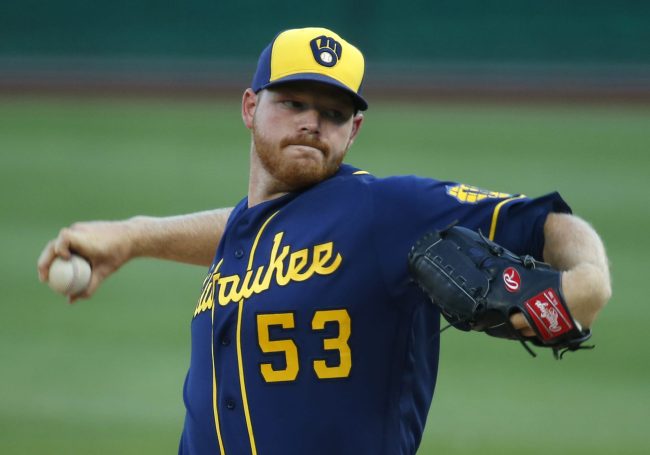 Bettors that have found their niche in betting on baseball can find a niche within a niche by betting on MLB alternate lines. An alternate line in MLB typically refers to the run line. Remember, the run line is usually established at -1.5 for the favorite and +1.5 for the underdog. 
The most common MLB alternate line is simply flipping the run line in favor of the underdog. Of course, the underdog at -1.5 will be available at different odds. This is where smarter bettors look to see if they can find an advantage. 
MLB Alternate Line Example
Let's look at an MLB game between St. Louis and Milwaukee. Here, the Brewers are a -130 moneyline favorite. 
Milwaukee Brewers -130 -1.5 (+134)
St. Louis Cardinals +110 +1.5 (-162)
On the run line, the Brewers are also the favorite. A $100 bet on the Brewers to win by at least two runs would pay out $134. That's all great, but the problem here is that you really like St. Louis. Maybe the pitcher is better or maybe it's simply the Cardinals are at home where they play very well. In recent meetings between the two teams, the Cardinals have several wins over the Brewers and many by more than one run.
This is a situation where betting an alternate run line makes more sense.
When to Use MLB Alternate Lines
The most obvious time to use an alternate run line when betting on an MLB game is when a bettor has a strong feeling about an underdog.  Using our example with the Cardinals and Brewers, it appears we can find an advantage on St. Louis.
St. Louis Cardinals -1.5 (+220)
In looking at the alternate lines, we find that we can flip the Cardinals to a 1.5-point favorite and get odds of +220. St. Louis must win by at least two runs to cover, but they have done that before and we like the pitching matchup. Now, a $100 bet on the Cardinals will pay out $220. 
When betting alternate lines, bettors will have other options as well. There will be multiple run lines from which to choose. For example, if you liked the Cardinals to win by even more, you could take the Cardinals -2.5 where the odds are +370. 
Other times to consider alternate lines are when the public is heavily invested in a favorite. Take a team like the Yankees, which is a fan favorite. The Yankees ace pitcher is the mound and New York is playing a small market team. The small market team is red-hot and the Yankees ace has had some rough starts lately. The Yankees are a -195 moneyline favorite and they are favored on the run line at -1.5 with odds of -105. The public is all over the Yankees on this one. This is another great situation where you can flip the line in favor of the Brewers and get a big plus-money payout when they continue their win streak.
Alternate lines are also available for MLB run totals. Betting alternate lines is a great way to find value and get some great payouts. Do your research and pick your alternate line bets wisely.