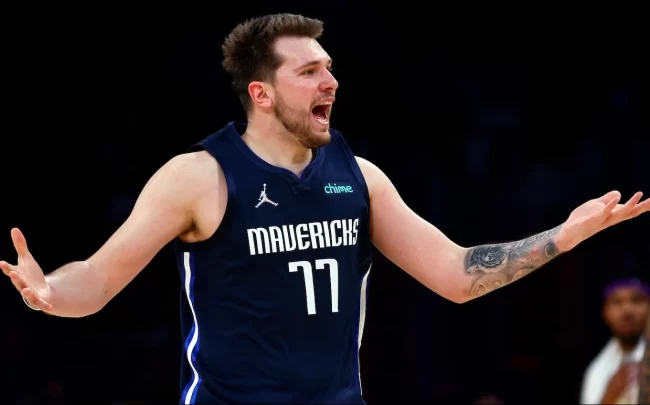 In Round 1 of the NBA playoffs, there were 44 games played. Of those 44, 21 of them were decided by 10 or more points. In 32 games since May 1 when the conference semifinals began, there have been just five games – out of 32 total – that have ended with a scoring margin of five or fewer points. Nineteen of the 32 games ended with a double-digit scoring margin and another four games ended with margins of nine. 
In short, NBA playoff teams are getting blown out…a lot. That begs the question…why? 
More Blowouts
One would think that at this stage of playoffs games would be much closer as the teams are fairly even matched. It takes a pretty good roster with superior coaching to reach the conference finals in the NBA, right?
Prior to Monday, May 23rd's game, there were six games played in the conference finals series. There have been three blowouts – wins by 11, 25, and 25 – and another two games decided by nine points. Miami's six-point (109-103) win over Boston in the Eastern Conference's Game 3 was the closest so far. It's worth noting that the Heat led by 26 points at one point in the game. To top it off, Miami got blown out in Boston in game 4 last night 102-82.
Why does this keep happening? One of the issues is the reliance on the three-pointer. Teams shoot a ton of threes these days and when they don't fall a team has issues. The issues are even bigger when a team can't get offensive rebounds. In one Boston-Miami game for example, Boston hit 20 threes compared to just 10 for Miami. That's 30 more points the Heat had to make up somewhere else (they didn't). 
Another factor could be the lack of star power left in the NBA playoffs. There is no LeBron James. Kevin Durant and Kyrie Irving were eliminated by Boston. Ironically, that was the only series to not feature a win by double digits. Boston also ousted former two-time NBA MVP Giannis Antetokounmpo. The only true stars left are the Warriors Stephen Curry and Luka Doncic of the Mavs. 
Boston's Jayson Tatum isn't quite there yet. He will be soon and Miami is the quintessential team-first model. Jimmy Butler is a great player, but is he on the same level as those mentioned? Even if you consider Butler an elite player, these are not the same playoffs of year's past.
Effect on Props Bets
One of the big hits that bettors are taking is in the area of prop bets. Sure, some will hit here and there, but most bettors like to be stars and Overs. 
In games where there is a blowout, those two typically don't go together. Take Game 5 of Golden State's series with Memphis. The Grizzlies jumped out to a 77-50 halftime lead. No Warriors starter played more than 25:21.
It's hard to hit prop bets when you only play 25 minutes in a game. Curry, the Warriors leading scorer, had just 14 points. That was way Under his Game 5 individual total, and that isn't the only that has happened this postseason.
Of the 32 games since May 1, 12 have been decided by 20 or more points and five have been 30-point-plus blowouts. These are likely to continue and they will continue to influence the player props market at online sportsbooks.